At Regency our commitment to quality is our total mission. We are highly recommended by our customers because we complete every Loft Conversion to the highest standard to which are customer expect.
Listed below are some of the satisfied customers who have kindly offered to arrange a mutually convenient time to view their conversion.
We recommend taking advantage of this service as it will give you the opportunity to view the high standard of work we carry out.
If you require us to arrange a meeting with yourselves please let us know.  Due to data protection we are unable to list their telephone or email details below.
Please note all below details are actual loft conversions built by Regency and not fictitious details.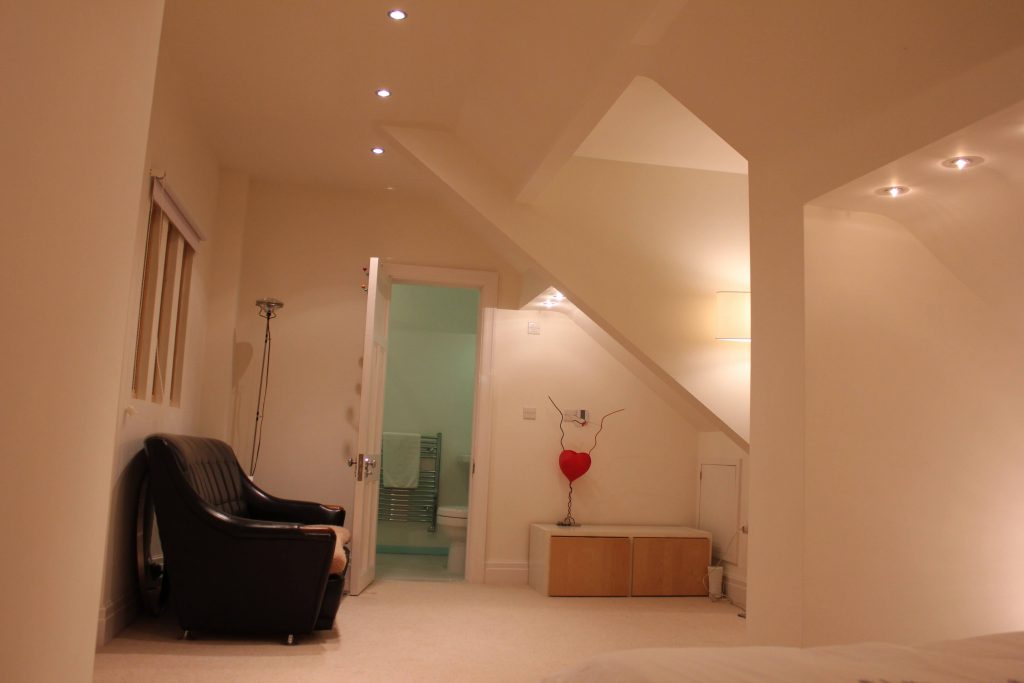 Mr & Mrs Mavrogenis
Dormer Loft Conversion 1 Bedroom
6 Blenheim Drive
Prescott
Liverpool
L34 1PN
Mr & Mrs Hedges
Multiple Dormer Loft Conversion 1 Bedroom, En suite
Crowthorne
Park Lane
Thatcham
RG18 4NL
Mr & Mrs Cooper
Hip To Gable Rear Dormer Loft Conversion – 1 Bedroom – 1 Ensuite
247 Loddon Bridge
Woodley
Reading
RG5 4BL
Mr & Mrs Hoskins
Velux Loft Conversion 1 Bedroom – 1 Ensuite
48 St Marks Road
Henley On Thames
Reading
RG9 1LW
Mr & Mrs Scott
Velux Loft Conversion 1 Bedroom – 1 Ensuite
6 Manchester Road
Knutsford
WA16 0NT
Mr & Mrs Hoskins
Flat Roof Dormer Loft Conversion – 1 Bedroom
163 Greys Road
Henley On Thames
Reading
RG9 5LW
Mr & Mrs Carroll
Roof Lift Loft Conversion – 3 Bedrooms – 1 bathroom
18 Nicol Road
Wigan
WN4 8LU
Mr & Mrs Danson
Hip End Dormer - 1 Bedroom - 1 En Suite
13 Hall Road
Fulwood
Preston
Ms Alpar
Dormer Loft Conversion & Garage Conversion – 3 Bedrooms – 1 Bathrooms – Utility
43 Ambrook Road
Reading
RG2 8SL
Mr & Mrs Hebenton
2 x Hip To gable - 2 Bedroom - 1 Bathroom
26 Edenbridge Gardens
Appleton
Warrington
WA4 5FH
Mr & Mrs Green
Velux Loft Conversion – 1 Bedroom – 1 En suite
19 Wilson Close
Thelwall
Warrington
WA4 2ET
Mr & Mrs Knight
Velux Loft Conversion 1 Bedroom – 1 bathroom
42 Simmonsfield
Thatcham
Reading
RG18 4ET
Mr & Mrs Prescott Velux Loft Conversion – 1 Bedroom – 1 En suite
36 Nathan Drive
Haydock
St Helens
WA11 0GW
Mr & Mrs Davies Multiple Dormers - 2 Bedroom
14 Risedale Drive
Longridge
Preston

Mr & Mrs Saul
Hip End Dormer - 1 Bedroom – En suite
1 Brooklands
Ashton
Preston
PR2 1AP
Mr & Mrs Bishop
Multiple - 2 Bedrooms – En Suite - 1 Bathroom
Oak Hill East
Meadow Bottom Road
Todmorden
OL14 8BG
Mr & Mrs Mc Cloud
Multiple - 2 Bedrooms - 1 Bathroom
28 Church Lane
Mellor
BB2 7EY

Mr & Mrs Down
Hip To Gable / Rear Dormer - 2 Bedrooms - 1 En Suite
18 Lawrence Road
Tilehurst
Reading
RG30 6BH
Mr & Mrs Hardman
Velux Conversion – 1 Bedroom – En suite
226 Preston Road
Grimsargh
Preston
PR2 5JS
Mr & Mrs Worthington
Velux Conversion – 1 Bedroom – 1 En Suite – Walk In Wardrobe
Fornells
Meridian Court
Bagshot Road
Ascot
Mr & Mrs Harrison
Hip End Dormer - 1 Bedroom
15 Greystock Avenue
Fulwood
Preston
Mr & Mrs Ovington
Roof Lift Conversion – 1 Bedroom – En suite
23 The Blossoms
Longsands Lane
Fulwood
Preston
Lancashire
Mr & Mrs Allen
Velux Conversion - 4 Bedrooms – 1 Bathroom
Three Acres
Reading Road
Crays Pond
Reading
RG8 7QG
Mr & Mrs Beetz
Velux Conversion – 1 Bedroom
26 Catherton
Telford
TF3 1YT
Mr & Mrs Wolfe
Hip End Dormer / Rear Dormer - 2 Bedrooms - 1 bathroom
42 Rawsthorne Road
Penwortham
Preston
Lancashire
PR1 0RE
Mr & Mrs Danson
Hip End Dormer - 1 Bedroom - 1 En Suite
13 Hall Road
Fulwood
Preston
Mr & Mrs Kitchingman
Hip To Gable – Rear Dormer - 1 Bedroom - 1 En Suite
25 Newlaithe Gardens
Horsforth
Leeds
LS18 4JU
Mr & Mrs Murphy
Rear dormer - 1 Bedroom - 1 En Suite
8 Burrington Close
Fulwood
Preston
Mr & Mrs Cowherd
Cottage Dormer Conversion - 1 Bedroom – En Suite
398A Marine Road East
Morecambe
LA14 5AN
Mr & Mrs Russel
Hip To gable – Rear dormer - 1 Bedroom - 1 En Suite
13 Greystock Avenue
Fulwood
Preston
Mr & Mrs Price
Hip End Dormer - 1 Bedroom - 1 En Suite
61 Regent Drive
Fulwood
Preston
Mr & Mrs Errington
Roof Lift – Rear Dormers - 2 Bedrooms – Ensuite
61 Glendale Drive
Mellor
Lancashire
BB2 7HB