Experts in Truss Loft Conversions
Most modern properties have roofs built with wooden structures called trusses. These 'w' shaped structures are a very efficient way to build and ensure the weight of the roof is evenly distributed. The downside to trusses is they take up all the available space and render the loft unusable.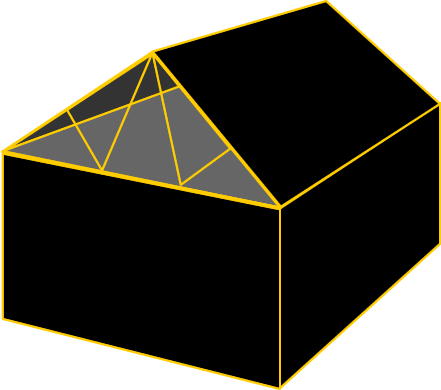 Our experience guarantees a cost-effective and safe loft conversion.
Unfortunately it's not as simple as just removing the trusses the roof would collapse. Instead, load bearing steel beams have to be installed before the trusses can be safely taken away. The good news, any loft with trusses that are 2.3 metres from the base of the truss to the highest point in the loft can easily accommodate a loft conversion.
There is no need to construct a new roof. Once the beams are in place and the roof is safe, your loft is ready to under go its transformation and create the much needed extra space in your home. Our loft conversions are extremely versatile and work well as bedrooms, a home study or even play room. You can also have an additional bathroom.
Planning permission & building regulations compliance.
Before the project starts we will provide you with all the advice and information you need about Local Authority planning permission and Regency will submit all the relevant paperwork.
Our surveyors, architects and structural specialists are all extremely experienced in truss loft conversions. As you would expect, every Regency loft conversion complies with Building Regulations and for your complete peace of mind we give every customer a FREE 10 year insurance-backed guarantee on all the building work.
All work carried out by our own team of experienced craftsmen 
All the work on an Regency loft conversion is carried out by our own qualified and experienced team to ensure the highest standards of workmanship – we don't use contractors. Your truss loft conversion will also be carefully managed to ensure it's completed on time, your project will include:
Free survey, 3D design and architectural plans
Construction and window installation
Insulation, boarding and plastering
Flooring, staircase, doors and all joinery
Lighting, power, plumbing and heating as required
Optional interior design and decorating service
Quality checks and a FREE 10 year insurance-backed guarantee
If you have any technical questions about truss loft conversions or if you would like to discuss the options available then please call us free on 0800 032 1030