Loft Conversion French Door Options
If you are currently having your loft conversion built by Regency and you decide to incorporate a French door with Juliet balcony we will match the colour to your existing PVCu windows.

Regency offer a selection of the most popular French doors. We can supply your French doors in virtually any colour you require such as white, mahogany and rosewood and many more.
If you require any additional services listed below and are not included in your proposal, then please feel free to speak to your loft conversion project manager assigned to your loft conversions or email the office.
Please note all additional costs will be added to your existing proposal.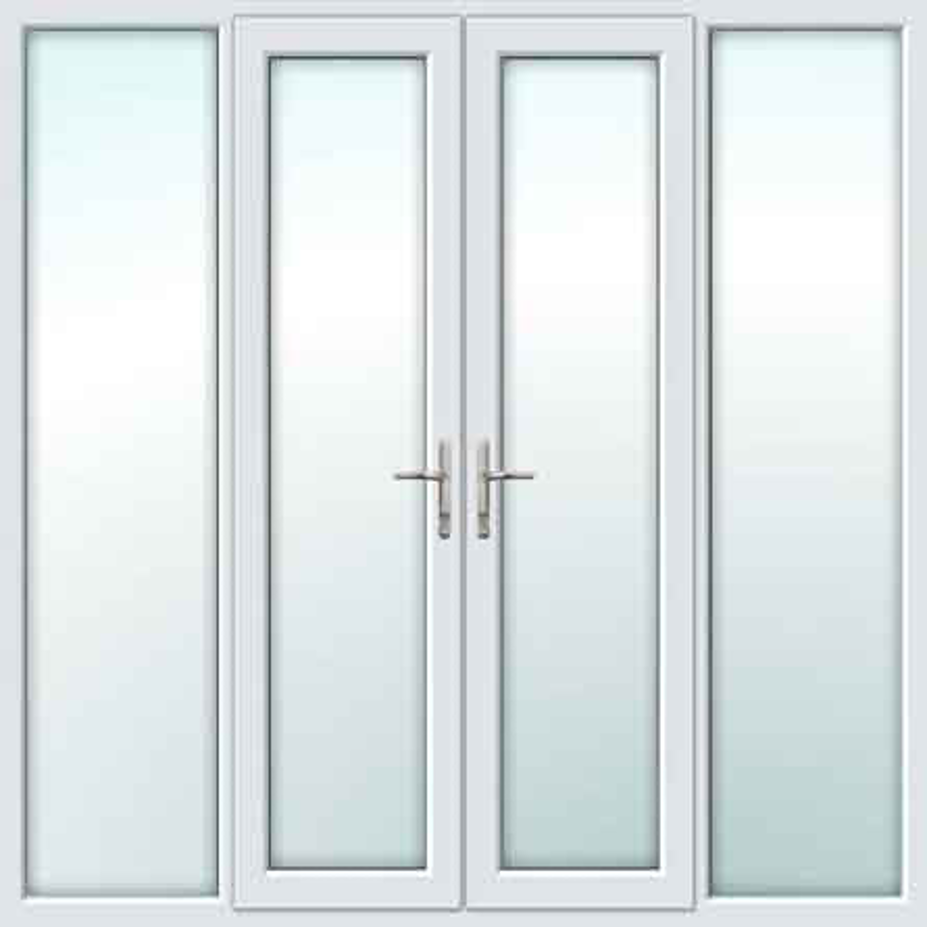 FRENCH DOOR WITH SIDE PANELS – 1900mm wide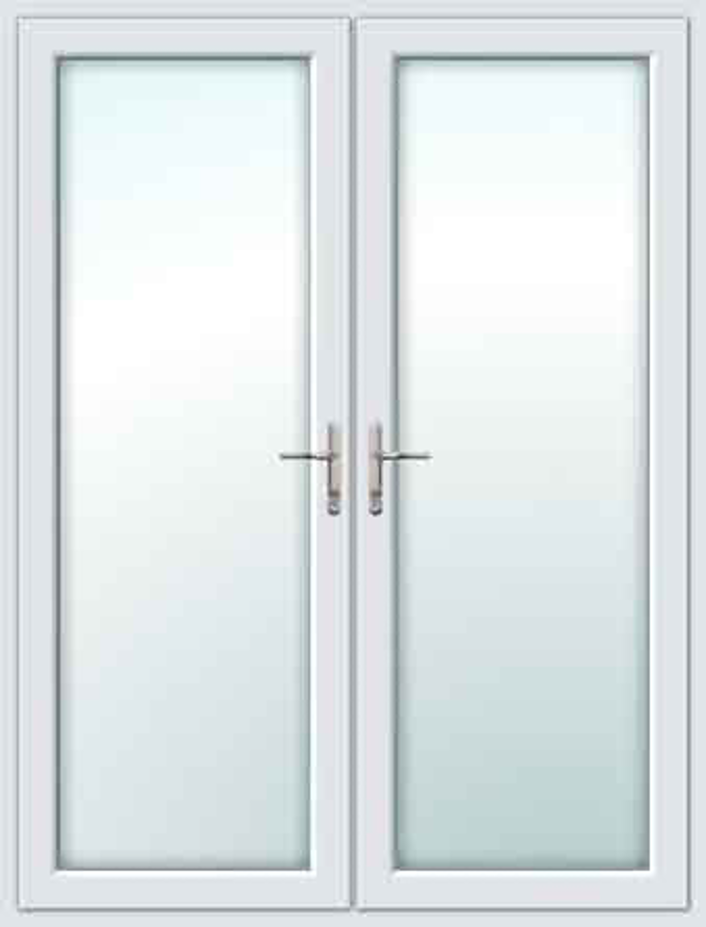 FRENCH DOOR WITH NO SIDE PANELS – 1230mm wide
French Doors with Juliet Balconies
With regards to the Juliet balcony French doors and for the aesthetics of the inside of the Loft Conversion, we recommend customers to go for the French doors with a small side panel to each side of the French doors, the reason for this is to ensure that the French doors are able to open perfectly and to full width.
Without small windows at the side the French doors are restricted from opening fully due to the way the hinges are fitted on all French doors, and also in time will damage the plastering where it meets the door.